Fundraising Activities
For Our Montessori Primary Class
Masterton, New Zealand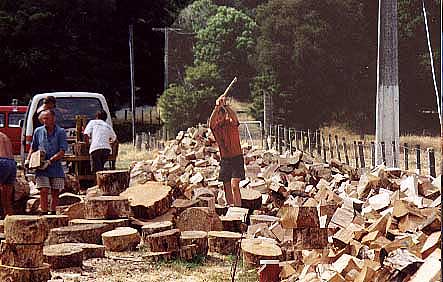 The best fundraiser for 2001 was selling firewood.

Our pupils raised over $650 with a 'Walkathon' around Henley Lake.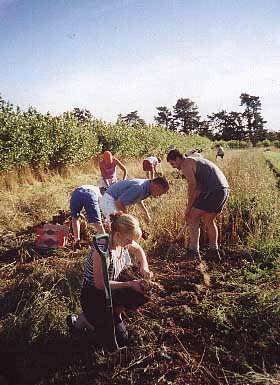 Picking organically grown garlic provided a fun social time
as well as earning our parent committee needed funds.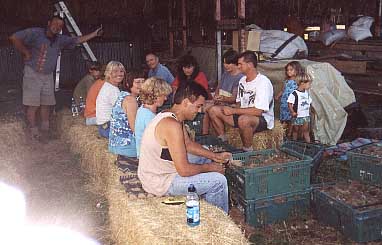 Note: There are other fundraising activities not shown on this page,
e.g. food hamper raffles, a fashion show, and others.