On the South Island of New Zealand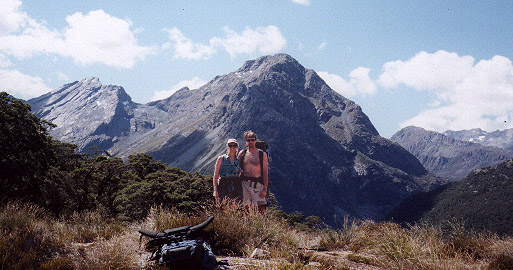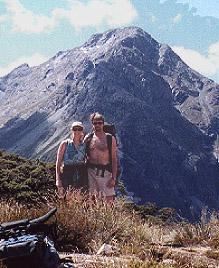 ---
This web page was created by Nancy's friend Steve, on 30 March 2001.
Nancy stopped in Masterton, New Zealand, for several days to see Steve, her old
Colorado mountain & ski friend. A few minutes before she left on the bus, these photos were
quickly scanned. To see Steve's web site of Pauline and her Montessori
activities, go to http://akiwi.tripod.com Steve's astrology site is at
http://junojuno2.tripod.com/ - this consists of complex material
for professional astrologers, but there is a page of photos as
well as a New Zealand page. Thanks for stopping by
to see us Nancy - you are a lovely person
and it is always nice to see you!
---

To save any photo, put the pointer on a photo and right click your mouse:
"Save As" to a file that you choose.

---
That's us below: