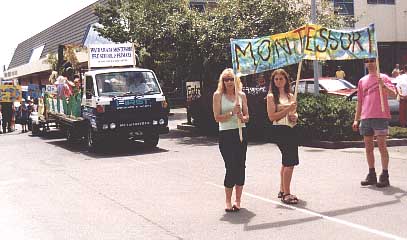 Three sign-carriers lead our procession.
Our 3 - 6 year class followed on the truck,
with our primary class and parents at the end.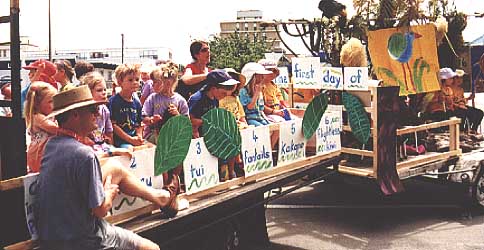 Pauline lead the singing of our own version of
'A Pukeko in a Ponga Tree'
- which is based on the popular '12 Days of Christmas' song.
The bird posters that you see in these photos
all relate to the song...
"On the first day of Christmas my true love gave to me,
Eight cheeky keas, six flightless kiwis", ... (etc.)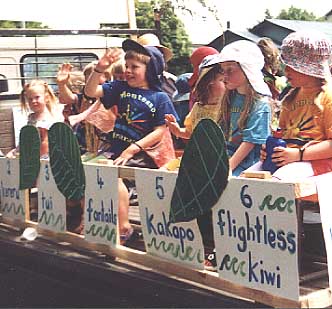 It was a hot day, and our little ones are glad
they did not have to walk in the parade!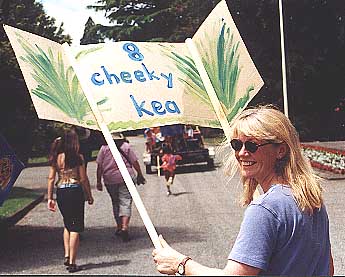 Our parents manage to have fun supporting Montessori activities!




All of the posters were painted by our primary children.
Studies in forest ecology and NZ native birds were part of the preparations.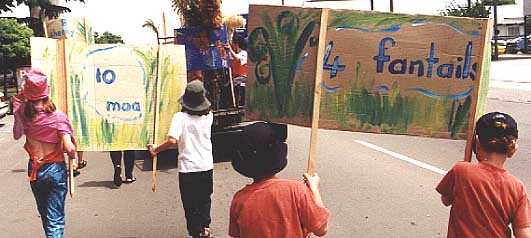 The reverse of the NZ native bird posters had the names of the birds.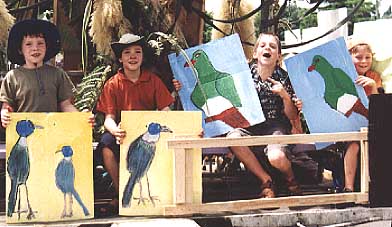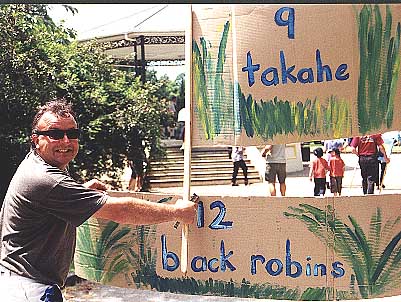 Organic farmer Jeremy, an enthusiastic parent supporter,
energetically carries two signs!